I just encountered
Dorothea Tanning'
s soft sculptures in a book I checked out from the library called
Surreal Objects.
I've been thinking a LOT about surreal objects lately and how my newer assemblage works might somehow fit into that lineage... but more on that later. Dorothea Tanning just recently died earlier this year at the age of 101. She's probably best known for her work as a painter and as the wife of famed surrealist Max Ernst. When I hear the name Dorothea Tanning, this is typically what comes to mind...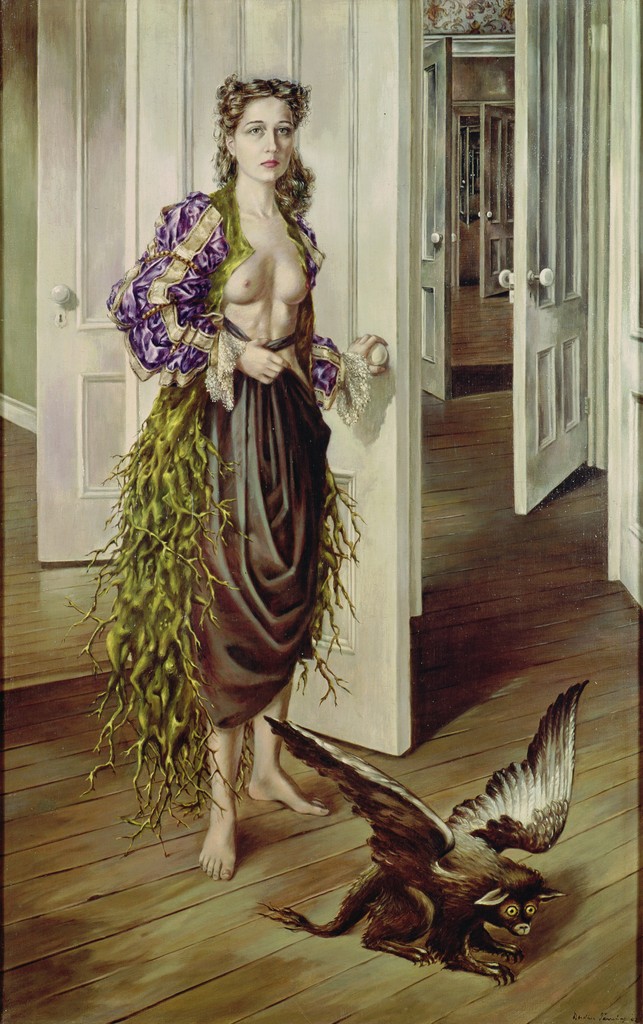 Though her paintings are quite incredible - I also really really enjoy her sculptures! Check out her
website
for LOTS of images and descriptions of works... it's a really great resource.