TIMES CLUB GALLERY at Prairie Lights Bookstore
From May 2016 - October 2017, I served as the Curator for the Times Club Gallery at Prairie Lights Bookstore in Iowa City, IA. During that time, I organized and hung monthly exhibitions. Below are the artists who were featured.
DO YOU BELONG HERE? at Public Space One
December 13, 2014 - January 25, 2015
Do You Belong Here? is an exhibition in Iowa City of works by artists from near, but not here. The varied works in the show all beg this existential question. From spatial to social, geographic to economic, each of these six artists examines notions of place, presence, and belonging.
The exhibition featured works by Julia Caston, David Herwaldt, Larsen Husby, Rachel Buse, Devin Balara, and Amy Toscani.
curated by Lauren Frances Evans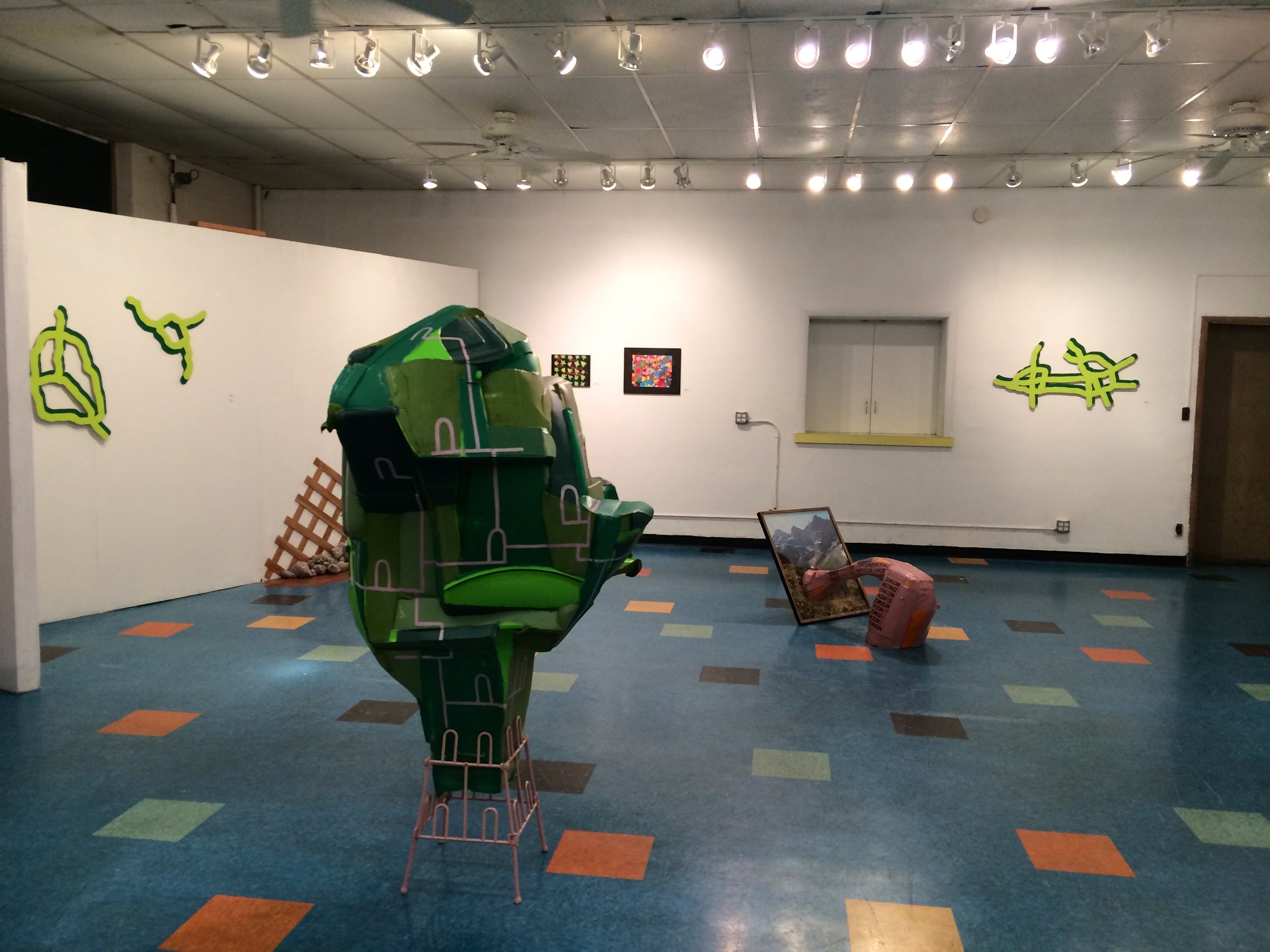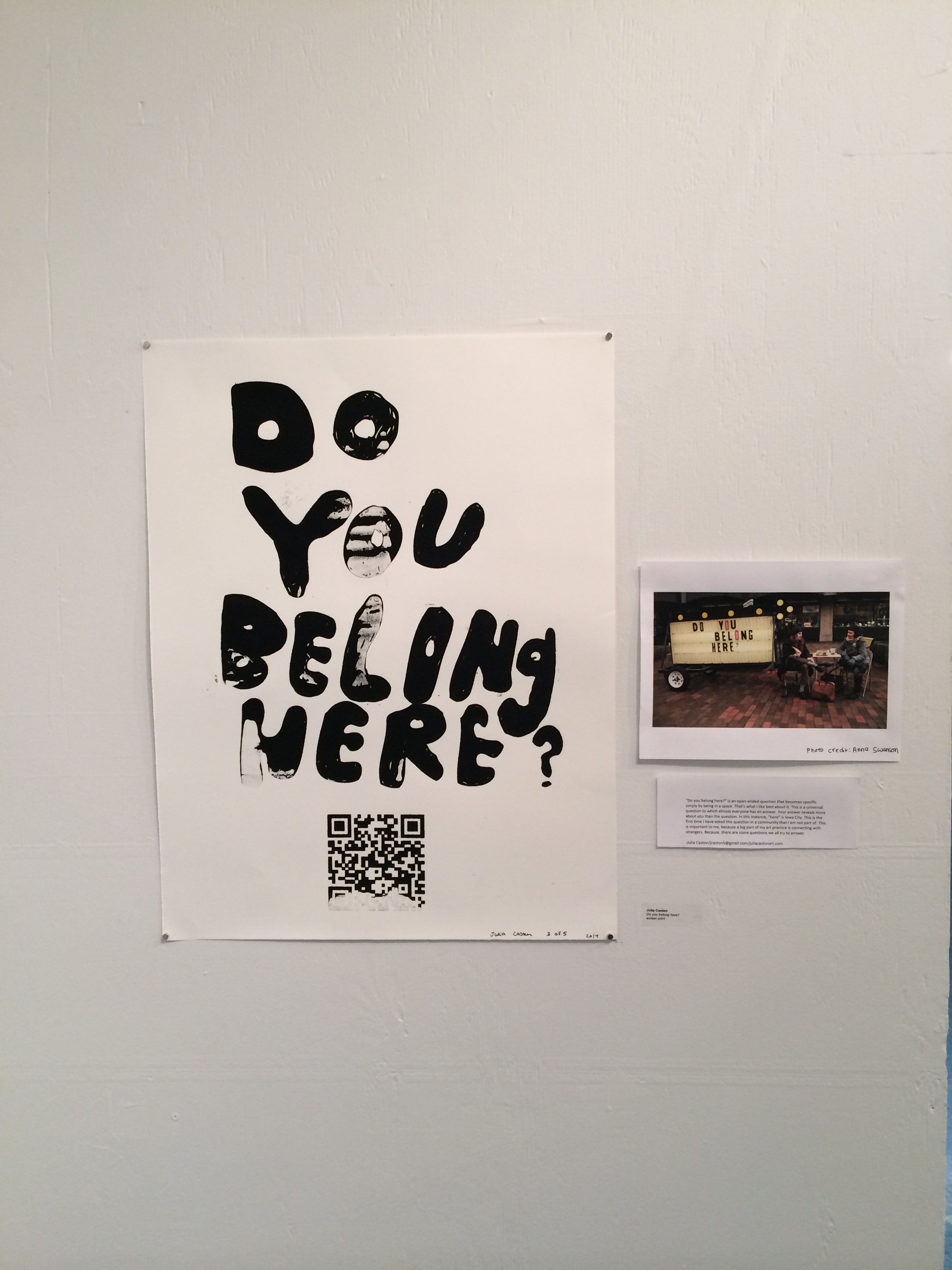 COUNTERCONSTRUCTS: modes of painting
September 13 - October 4, 2012 || at The Herman Maril Gallery - College Park, MD
works by Emily Rodia, Lily Kuonen, and Stephen Evans
curated by Lauren Frances Evans